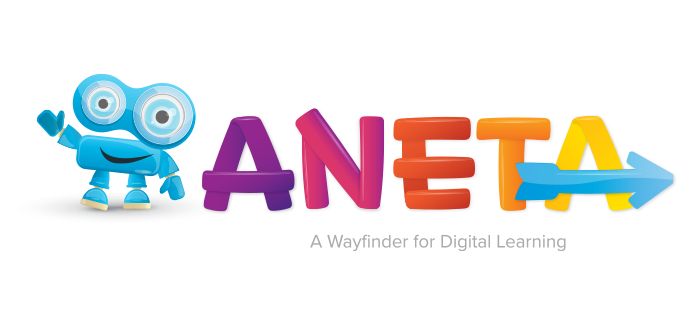 Independence for kids.
Peace of mind for grown-ups.
Aneta helps kids get to specific websites and apps in the order and at the times that parents and teachers want for them - all on their own.
Why Educators Love Aneta
Aneta empowers families with access to educator-curated, enriching digital journeys.
1. It's easy for parents and guardians to support a child's learning at home.
Anetapacks remove the burden for parents and students of locating links in emails, texts, and across learning management systems. It delivers your wealth of knowledge to families in a way that they can access quickly and easily. No more guesswork for families.
. Educators love how Anetapacks mean that assignments actually get done.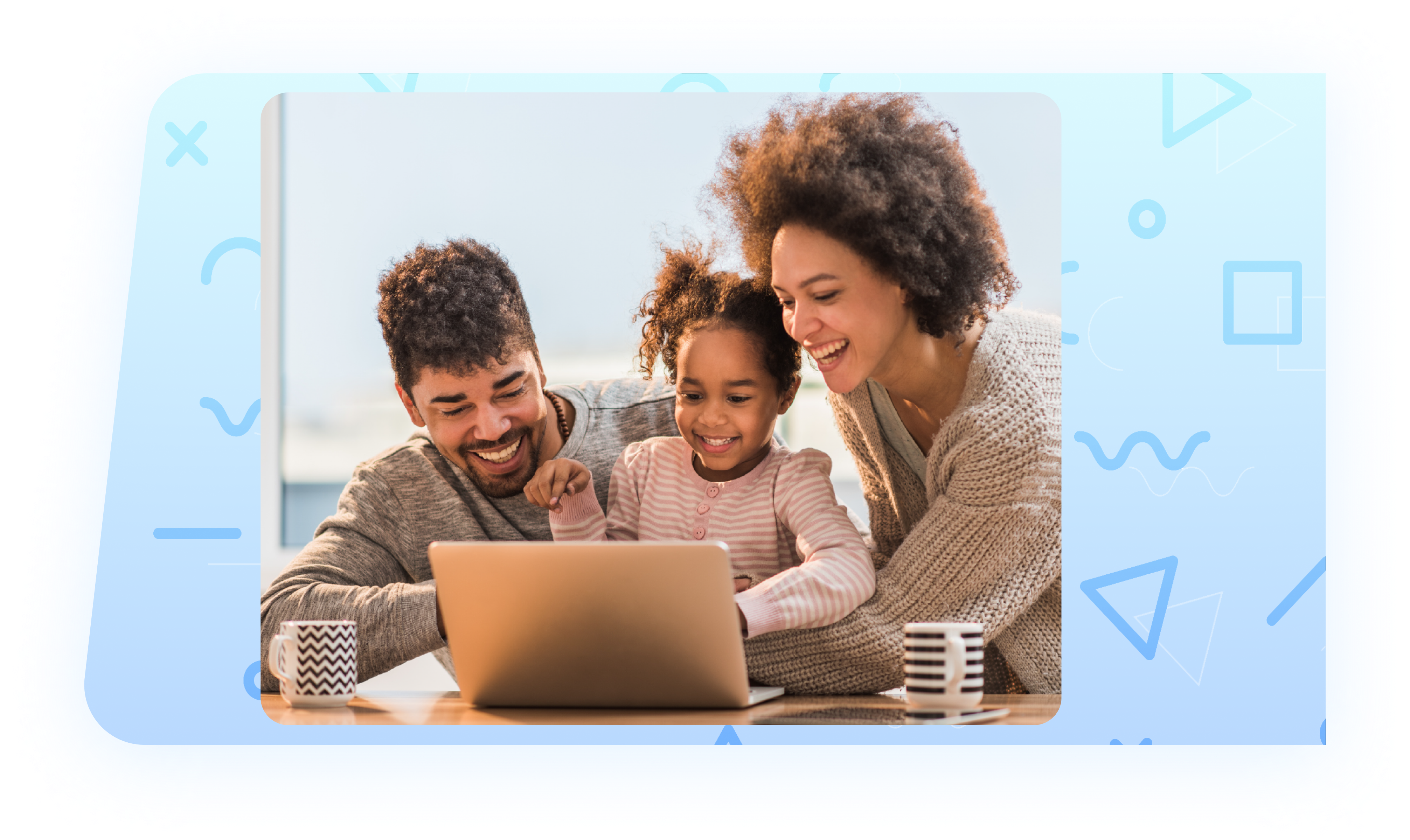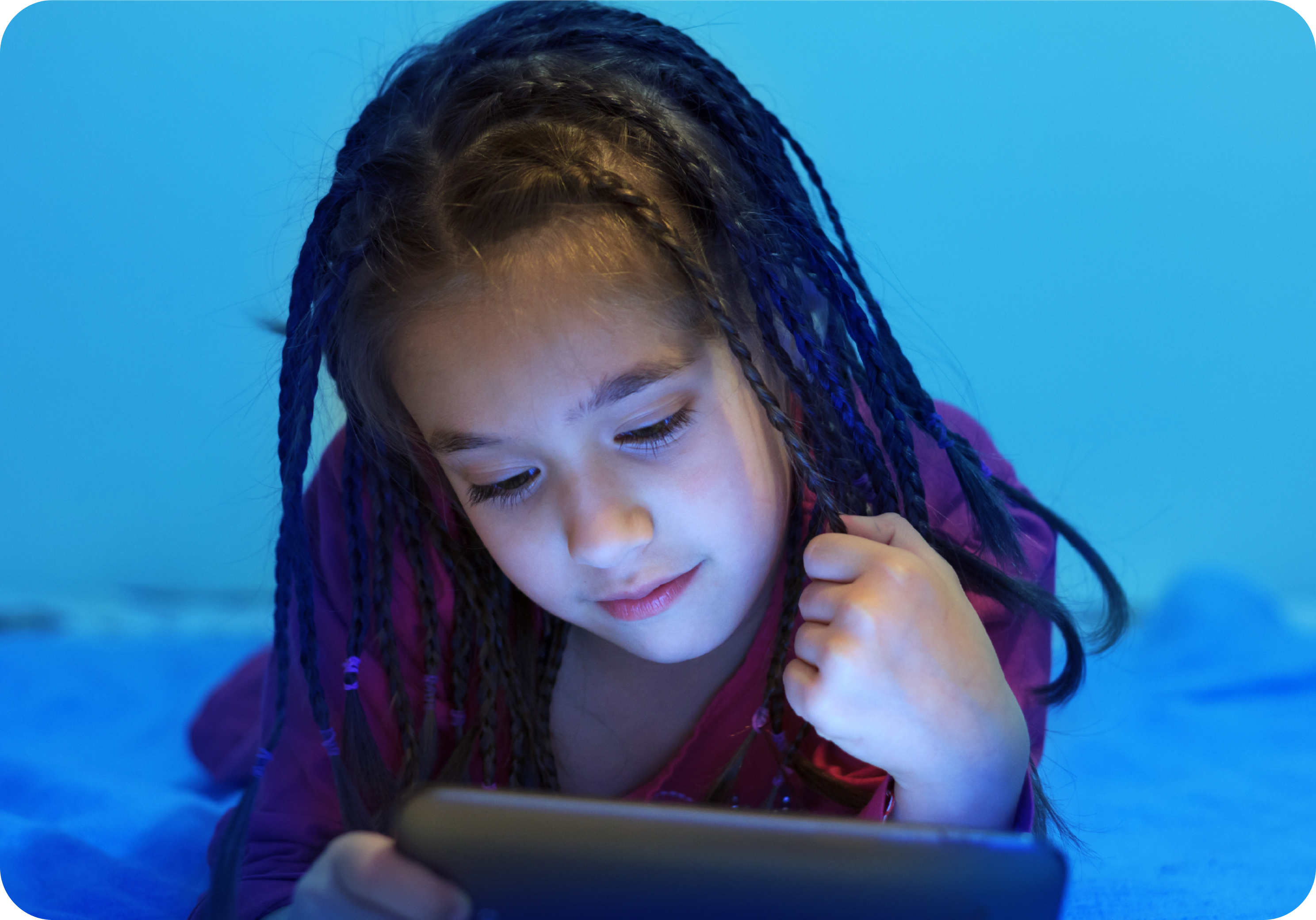 2. Children build independence, and in a modern way - digitally.
Aneta's picture-based maps make it fun and easy for even pre-literate children to navigate scheduled digital journeys on their own. Aneta increases access to the benefit of digital for all kids.
.Educators love how Aneta guides kids on how to help themselves.
3. Learning can extend beyond the classroom.
Aneta gives families access to enrichment that is beneficial, interesting, and fun, so that the learning never stops.
.Educators love how Aneta enables additional learning and enrichment opportunities. There are only so many hours in a school day!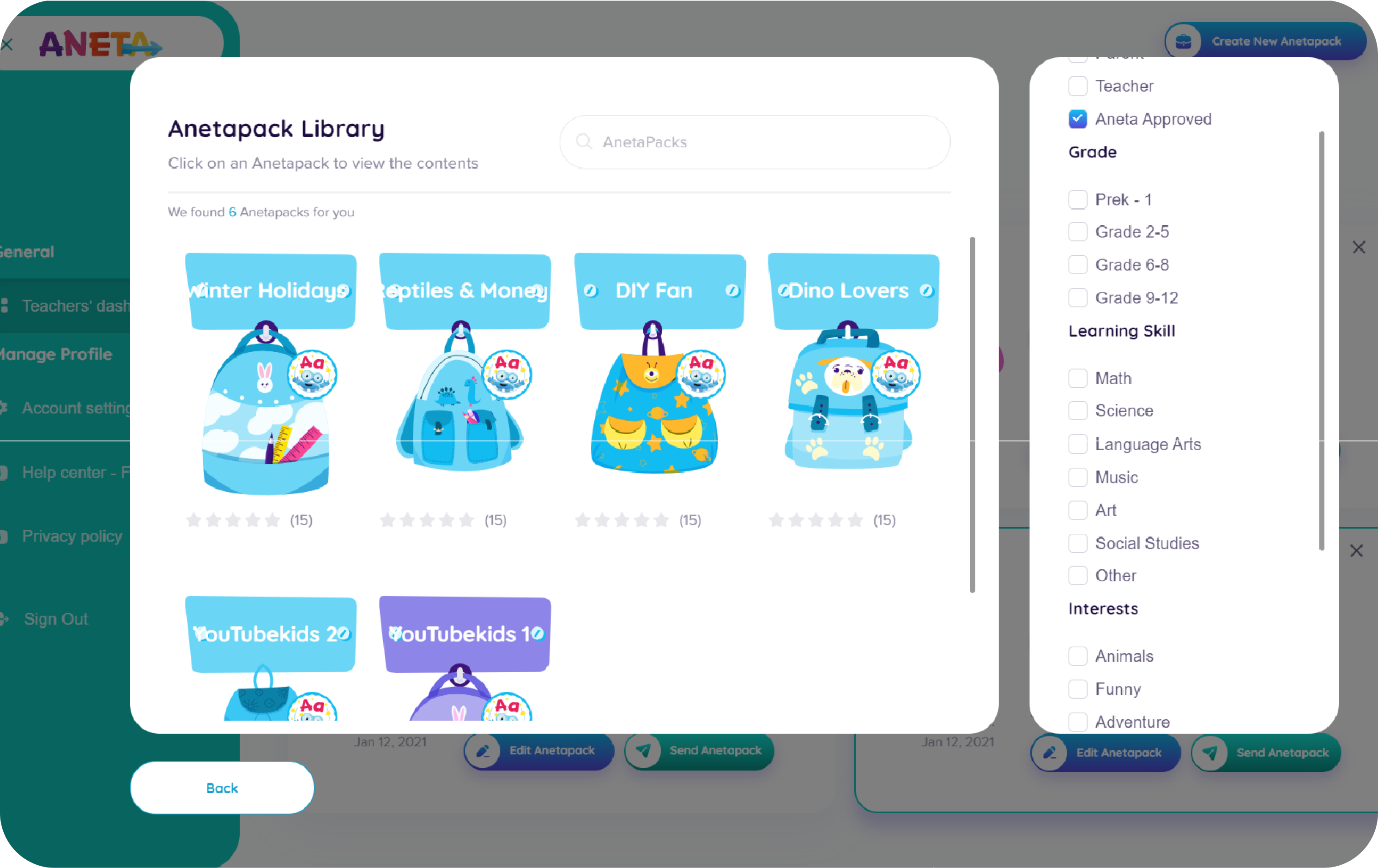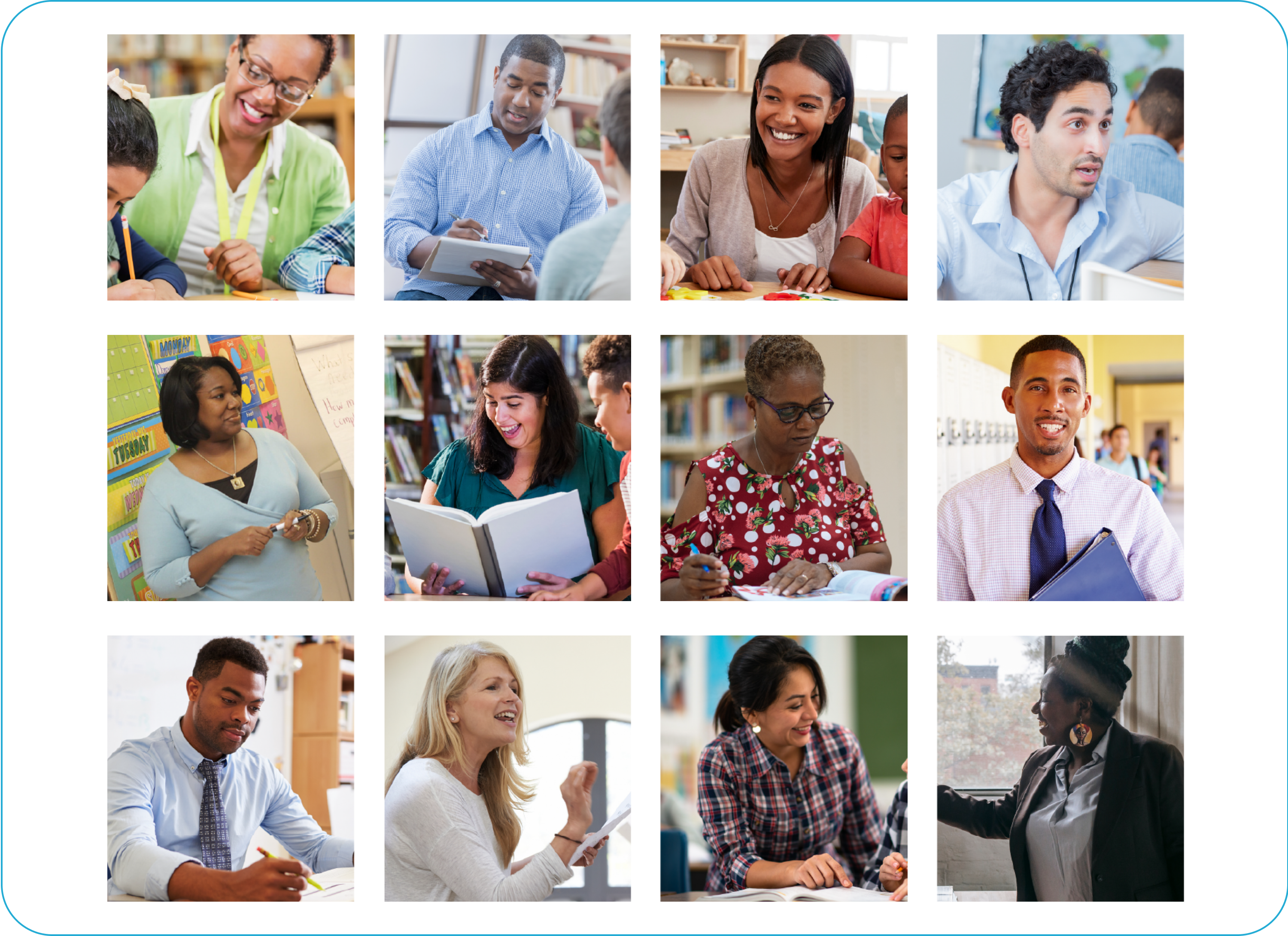 4. Educators gain access to curated resources from other innovators in their field.
Aneta enlists master teachers, curriculum developers and specialists to curate Anetapacks, which are pre-created digital journeys and collections of digital resources. No need to reinvent the wheel. For whatever topic you have in mind, there is probably someone else who has created an Anetapack for that!
.Educators love how Aneta allows them to harness the power of collective wisdom to find digital resource collections and schedules for their families.
How it works
Get grownup-directed, kid-navigable digital journeys in just a few steps.
1

Create an Anetapack in 3 Simple Steps

i. Name and briefly describe the Anetapack learning skills and interests.

ii. Use the calendar interface to create a link-enriched schedule - start from scratch or build off of another educator's Anetapack.

iii. Build up the Homeroom with links you want for anytime access.
2

Share your Anetapack

Enter email addresses of students, families, and friends that you'd like to share this with. That's it!
3

Access and Refine Your Anetapacks Anytime

Anetapacks you create are available in your Dashboard so you can edit and share as much as you like. Unleash your creativity and watch your Anetapack library grow!